Claim Panelko profile?
Please create your AntsPath profile. Remember to use your corporate email (containing the company's domain name). After a successful confirmation of your account, the company profile will automatically be claimed.
Register
You don't have a corporate email?
Contact us
Please describe your relationship with the company in the form below and we will respond within 24 hours.
You have a corporate email?
Go back
Something is not correct with Panelko profile? Please enter your details and we will contact you.
Companies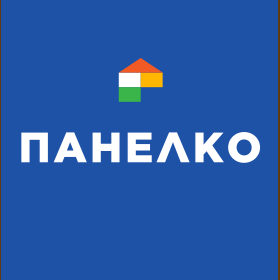 Panelko
Corporate Environmental Responsibility (CER)
Looking for Contractors or Subcontractors
Description
Panelko.bg is an easy to use real estate platform aimed at individuals, smaller agencies and real estate brokers. Panelko's services can be used by all participants in the real estate market, as we provide them with equal competitive working conditions, which will stimulate quality agencies and brokers and increase the level of service for the end customer.Our mission is for every consumer with minimal effort to buy, sell, rent or lease real estate, making it transparent and easy.
Our goal is not globalization of the sector, but quite the opposite. Through a strong entrepreneurial spirit, active competition, fair behavior and good technical culture, to help the smooth development of small participants in the Bulgarian real estate market and provide good solutions for:
1. Search and supply of real estate.
2. Cooperation in order to improve the quality of services in real estate transactions.
3. Business partnership.
4. Exchange of clients and contacts.
5. Renovation and construction services
6. Financial literacy and tools for this
7. Property management from investment transactions
8. Development of various software solutions if necessary
For consumers looking for real estate for purchase or rent, Panelko.bg provides quick and easy access to ads for individuals, brokers, agencies and construction companies.
For agencies, builders, investors and property owners, Panelko.bg provides the best way to offer real estate through the system for automatic publication of the content of each ad, under equal conditions determined by our team as system administrators.
Real estate agencies can take advantage of the option to create profiles of brokers. In this way, all agents can simultaneously use the site with different accounts and individually manage their clients and ads.
Locations
Address:
Gen. Kolev 54, floor 5, Varna 9000, Varna Province, Bulgaria
Reviews
Votes for all services:
0
Apartment & Condominium Construction
Real Estate Asset Management & Consulting
Real Estate Sales & Brokerage
Real Estate and Rental and Leasing
Recognitions
This feature will be available soon!